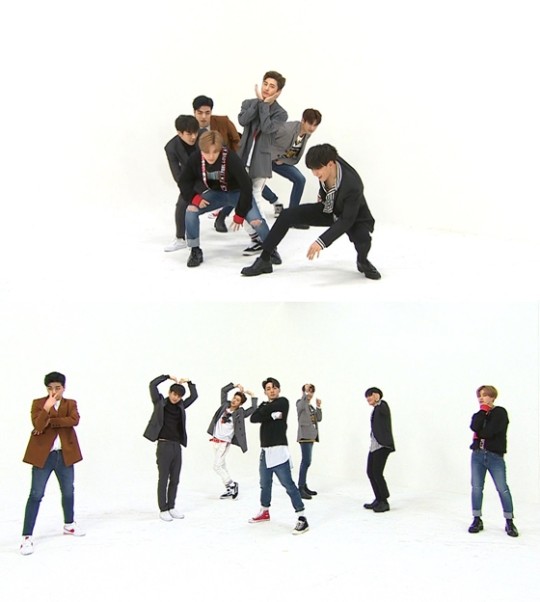 YG Boy Group iKON displayed various choreography moves in 'Weekly Idol'.
In February 7, iKON who made a fabulous comeback in 8 months by topping music charts with the release of their 2nd official album 'RETURN' will make appearance in MBC Every1's 'Weekly Idol'.
iKON challenged the new signature corner of 'Weekly Idol', called the 'Magic Choreography'. The corner presents a difficult mission in which the guest must perform one's own choreography into someone else's song.
When an example video of 'Heart Shaker' by TWICE mixed up with iKON's 'RHYTHM TA' was displayed, the members held an emergency meeting. During the mission, despite iKON's powerful moves, the members added refreshing melodies and cute facial expressions and gestures, foreshadowing a mood of success.
However, it is said that the members started to get confused as the song progressed, so iKON cheered and checked each other, displaying their strong will for success.
Also, the unique private spaces, individual room concepts, and behind stories of iKON, who were recently granted with individual rooms through an accommodation change will be revealed for the first time through the program. Via: YG Life
iKON Creates Choreography for 'RHYTHM TA X Heart Shaker (by TWICE)' in 'Weekly Idol
Reviewed by
YG YGE
on
February 06, 2018
Rating: